MyRanks - The App That's Revolutionizing SEO Reporting
Revolutionize SEO reporting to your clients and teammates
Live ranking data in their mobile device
Branded with your logo and company details (in the app's "About" page)
MyRanks app is available in 13 different languages (set per user)
Gaining client trust = Increased client retention!
How many of your clients have smartphones & tablets? All? Send reports to them in a way that fits with 2022!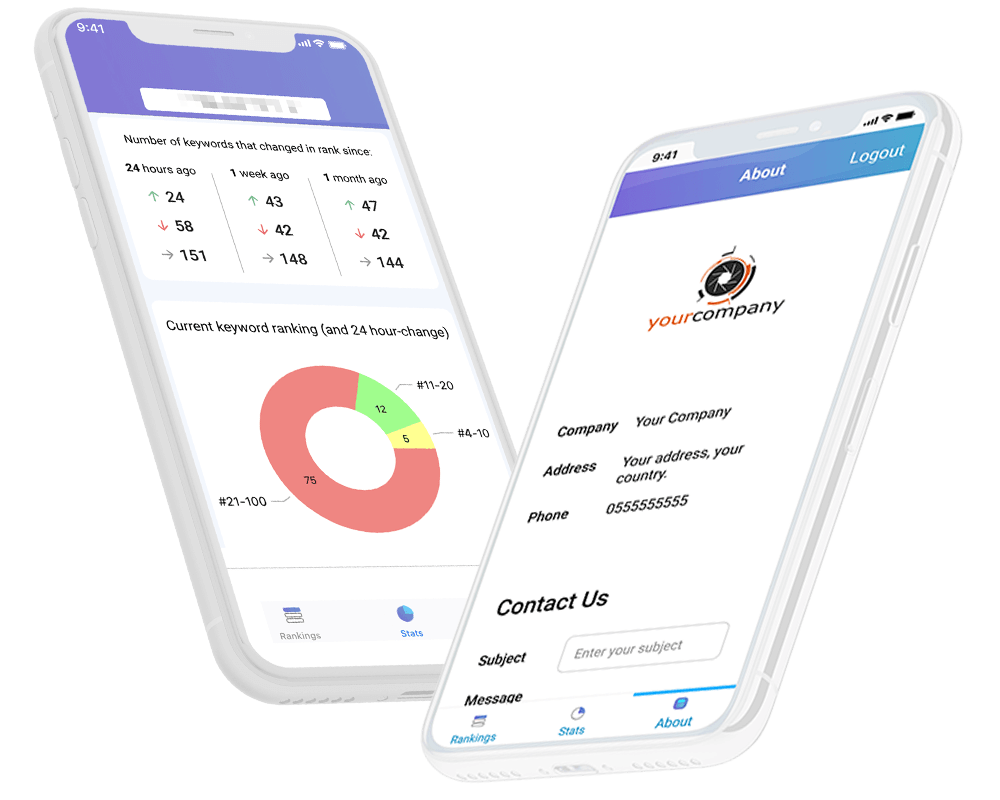 ProRankTracker is happy to now offer you - MyRanks!
A reporting mobile app for your clients and teammates
MyRanks is an iOs and Android mobile app for your clients and teammates, branded with your details.
MyRanks is available on all "Pro" and "Agency" plans and allows the creation of unlimited MyRanks logins (users).
Starting from today, it can replace the way you report to your clients or be a great addition to the traditional options PRT offers.
Simply create a login, give the credentials, and refer them to myranks.mobi
Sign Up and Take Your Business to the Next Level!
Enjoy MyRanks and all other advanced features that ProRankTracker offers
More Agency Level Reporting Solutions
Scheduled Email Reports and Notifications
Online Shared Reports (generate & share a link)
Sub-Accounts
Download PDF, XLSX and CSV reports
White-label Reporting
Customize your reports using templates
Your logo. No PRT branding
Email Reports sent "From" your email address
Shared Reports "Hosted" on your site
MyRanks Is Also Available In
Arabic
Danish
Dutch
French
German
Hebrew
Italian
Japanese
Spanish
Português
Swedish
Turkish